RHEMA SOUL'S 'CHAMPION' TO BE FEATURED ON VH1'S 'BLACK INK'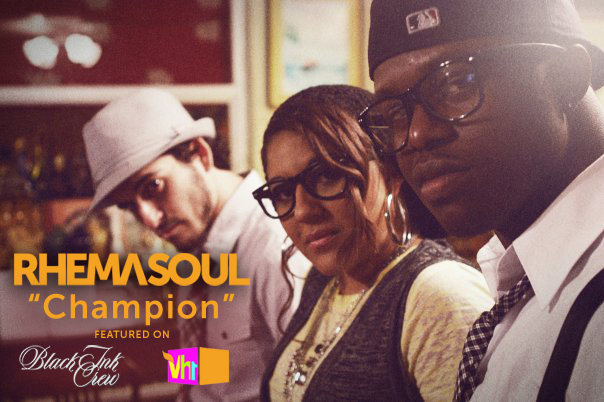 Rhema Soul will have their popular song, "Champion" from their album Fingerprints, featured this evening on one of VH1's new reality shows, 'Black Ink'. The show airs tonight at 9:30PM EST.
The song is about overcoming your obstacles. Believing in yourself and in the purpose you were created for. Rhema Soul just released their new collaborative album with Gawvi, Dope Beats, Good News Vol 2. Now available on iTunes.